Sponsors
MD1 / scene.hu

Function organizing receives a lion's share's support from the Hungarian Demoscene Association (MD1); the goal of the association is to sponsor the producers of Hungarian digital art and to aid the creation of events such as this.
Blind Logic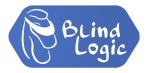 Blind Logic has been producing games for Android for over a year now, with their main profile being the adaptation of retro games in modern form. Their games can be found on the Android Market.
Digital Reality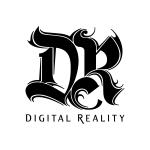 Digital Reality is the oldest and one of the most well-known game developer in Hungary - it was founded in 1991. The first title released was Reunion for Amiga and PC and then the work began on the Imperium Galactica series. In the following years games Haegemonia - Legions of Iron, Platoon and Desert Rats vs. Afrika Korps were produced, which achieved multiple 90% review ratings. Digital Reality recently released titles Skydrift, Dead Block, Bang Bang Racing and also the critically acclaimed Sine Mora, which was developed by Digital Reality in cooperation with the Japanese developer Suda51 (Grasshopper Manufacture). Due to the continued interest of players, the original 1999 game Imperium Galactica II is now also available on iPad.